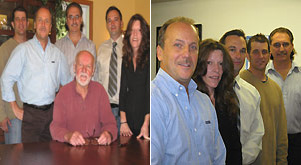 We began our company in 1990 to address the need for easy removal of the protective liner from double sided tape. Today, we are established as the preferred supplier of Tabbed Tape-Strips to the automotive and bonding industries.
Tabbed Tape-Strip has proven its ability to supply a demanding market with consistent quality, reliability, and versatility of tape products. Our growth is a reflection of satisfied customers.
We serve two critical needs
Convert huge rolls of VHB (very high bond) double sided foam tapes into precise customer requirements of tape bars, tape strips, and die-cut profiles.
Add value to certified tape material by enhancing the protective liner to assist the end user with functional and dependable pull tabs.
Since 1990, we have focussed on this service and have proven our ability to consistently meet and exceed customer expectations.